Fun for the Whole Family
Our hometown of Port Elizabeth is renowned for being one of the friendliest cities in South Africa. A bright, fresh and breezy metropolis with beaches, mountains, forests, the countryside and a great city life, it would be difficult to not find something to do. For kids especially, there are plenty of outings, experiences and activities to keep them occupied and interested. One of these is the fantastic Bayworld, situated in the trendy Summerstrand area.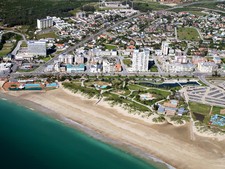 Summerstrand is often compared to the California Venice Beach strip for its 5km long, aesthetically pleasing promenade. It is a hive of activity from morning till noon with runners, cyclists, skaters and of course ironmen/ironwomen and ocean-lovers of all kinds. Along the strip you will find Bayworld – fun for every member of the family.
Bayworld is more than an aquarium, its unique to South Africa for its take on combining and embracing both nature, culture and history. Presenting an on-site natural and cultural history Museum in addition to a Snake Park and an Oceanarium. Situated in the heart of Port Elizabeth's beachfront, education and entertainment are merged, attracting flocks of visitors all year round.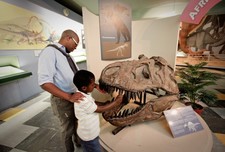 What makes Bayworld even more interesting is its focus on research and education aimed to stimulate awareness of and the fundamental principles of conservation. Protecting South Africa's natural and cultural heritage is crucial and Bayworld are ahead of the game. Some of the main attractions and activities include a focus on marine life, reptiles, maritime and local history with special programmes initiated towards the African Penguin and
The main activities of the Complex are research and education aimed at stimulating a greater awareness of the need for conservation of South Africa's natural and cultural heritage. Research and educational programmes focus on marine life, reptiles, maritime and local history. This is where you can find the fossils of the Algoasaurus, a unique dinosaur that was discovered in Despatch in 1903.
Bayworld is a must-do for all kids visiting Port Elizabeth – having fun while learning through a practical and hands-on approach.
Singa Lodge is located in this vibrant area of Port Elizabeth where the beachfront but a 5 minute walk from the lodge and Bayworld a 6 minute drive.